If it wasn't for our parents, none of us would be where we are today. Although we may not always see eye-to-eye, the love and wisdom they instill upon us is something that can never be forgotten. Parents play the biggest role in our development. Whether it's in our mental, physical, social, financial, or career development.  When we're young, parents prepare us for the future. 
Parents live for us forever. They're happy when we are happy.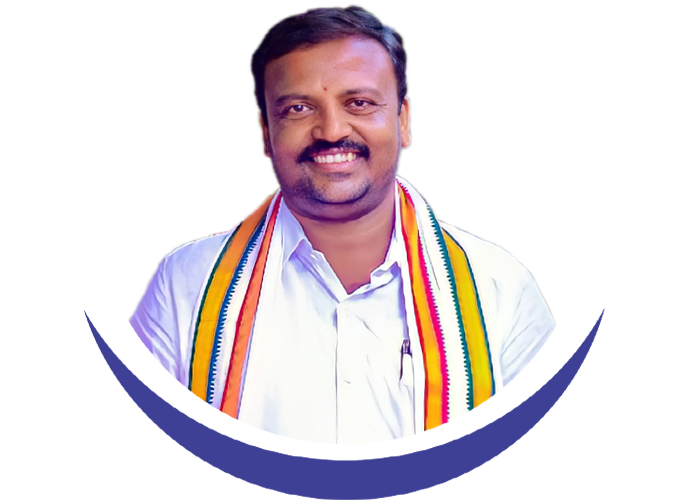 Sri Sanjeevkumar
Founder Chairman, HIS
"My vision and mission is to see a smile on every parents's face," says

Sri Sanjeevkumar.
Man can't stay in isolation, alternatively incredible he may additionally be. He relies upon on the society in each and every stroll of life. Then it will grow to be his bounded responsibility to supply again to society from what he has received. It will certainly be a wasted existence if he can't pay again his debt to society, albeit in a little measure, throughout his lifetime. How exceptional it would be if every one of us has our mission to furnish simply one household with the simple requirements of food, education, and health. Social carrier need to now not be indulged in for the sake of reputation or fortune. But it should be completed with the spirit of doing one's duty, and no longer as dishing out a favour. One need to certainly experience blessed that he has been given an possibility to serve the needy. This can be performed solely if he is continuously tuned to the desires of the much less privileged. 

" The Education of Tomorrow, Rooted in Tradition Invite You "
Our purpose is to provide a safe, happy environment for your child, where they are able to be themselves and thrive;
while acquiring the educational foundation needed to achieve
Our Documents

COPIES OF AFFILIATIONUPGRADATION LETTER AND RECENT EXTENSION OF AFFILIATION
COPIES OF SOCIETIESTRUSTCOMPANY REGISTRATIONRENEWAL CERTIFICATE
More.......
View Calender for events

Coming Soon......
New World, New Education It's Small World
RAMESH
"I would like to say that I am very impressed with the children's events and their performances. Thank You for all the effort the teachers have put in with them. The events are very fun, entertaining and educational for them. Keep it up HIS!"
HANUMANTHACHAR
"Being efficient and receiving the curriculum sms has been really helpful. I am writing to express my gratitude to the head for sharing the same. Using this as a guide would really help parents like me to understand the curriculum. Thank You"
RAGHAVENDRA SHARMA
"We heard all about the dynamic way the teachers deliver lessons and encourage participation and are pleased that our daughter is learning so much. Thank you so much HIS, I don't regret the admission of my daughter there."
SAYIRA BANU
He is so blessed to have teachers like you and I feel exceptionally obliged to have my daughter studying in HIS Thanks for your endurance, quality care, enthusiasm, diligent efforts and passion you provide each and every day.
DEBANSH MEHTA
Your willingness to be ever ready to extend yourself wherever and whenever necessary Is much appreciated and you are a wonderful example of a true leader and teacher. Thank You once again for the time and effort"
Frequently Asked Questions
Information for teachers and students, parenting information and education news